We are your trusted partner in providing holistic and comprehensive business solutions.
We are committed to our long-term success through superior customer service.
Welcome to Eshcol Global Services! As an established leader in the HR field, we provide a wide range of exceptional HR services tailored to meet your organization's unique needs.  Our extensive portfolio includes Recruitment Services, Temporary Staffing, Human Resource Outsourcing, Training & Development, HR Consulting, and more. Leveraging our deep industry experience with leading Indian and multinational brands, we have established ourselves as the preferred partner for Human Resource Services.
The name "Eshcol" is of Hebrew origin, signifying God's promise of good times to come. Guided by our "Service Redefined" motto, we strive to deliver exceptional and personalized solutions that align with our client's unique business needs. Through our professional and accessible approach, we strive to foster fruitful business relationships and drive mutual success.
With a rich background spanning over two decades of experience in various industry verticals, both domestic and international, I decided to establish my venture, Eshcol. Throughout my career, I have successfully demonstrated my leadership capabilities by spearheading teams and fostering their high performance. My proficiency in devising and implementing processes and systems, driving profitable outcomes, rebuilding troubled operations, and taking calculated risks showcases my expertise.
An integral aspect of my professional journey has been collaborating with senior management teams to integrate HR seamlessly into the overarching business strategy. I leverage my core competencies in post-M&A integration and restructuring, talent attraction and retention, workforce optimization, employee-centric policy formulation, implementation of best practices, succession planning, proactive employee engagement, compensation and benefits programs, industrial relations management including litigation, long-term settlements, and restructuring.
Having worked with esteemed organizations such as Polaris, PepsiCo, Meritor Automotive, Coca-Cola, Reckitt Benckiser, and Reliance Communication, my most recent role was as the Head of HR for the Saudi Arabia operation at Dayim Punj Lloyd.
At Eshcol, we hold our commitments in high regard and strive never to disappoint. Rest assured, choosing us will be a decision you won't regret.
Thank you for considering us. We eagerly anticipate the opportunity to collaborate with you.
                                                                               – Benjamin Basker,  Director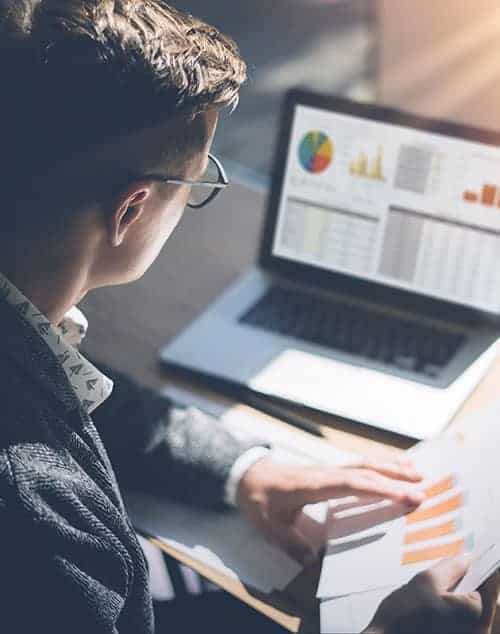 Dream big, we're right here by your side.
We have the competence and experience to provide you with the optimal solution you require to move forward.
What our customers say about us
Working with Benjamin was a pleasure. He is focused on results and committed to deadlines. A meticulous planner and a perfectionist in execution, Benji is a fantastic HR professional.
Umesh Hota
President – HR, Ultra Tech Cement
Eshcol completed a human resources transformation project for our company, responding promptly to all our requests. They conducted an analysis of our requirements, designed and developed systems, and effectively implemented them.
Arun Rathod
CEO, Flosil Group of Companies
Benjamin had this infectious enthusiasm and positive outlook that impacted everyone and every task he took. Moreover, Benji would seldom be afraid to take tough calls when required, which won him immense respect from all.
Raviganesh V
CEO, Cloudnine Group of Hospitals
Benjamin is a highly creative, talented, and trustworthy entrepreneur. He exudes a high level of vitality and dedication to his work. In addition, he is highly analytical and possesses strong problem-solving skills
Sidharath Tuli
Founder & CEO, People Sculptors
Benjamin is a thorough HR professional with a deep insight into HR policies formulation and implementation. He is also able to co-relate and modulate middle east employment rules with company HR policies with the perspective to improve employee morale and motivation.
Subir Singh Jain
Vice President, Punj Lloyd Ltd
Eshcol manages our Human Resources function and has implemented systems and procedures to streamline our HR processes, improving efficiency. Additionally, they recommended and executed employee benefits consistent with industry standards.
Dinesh Dulipsingh
Managing Director, Lexington Soft (P) Ltd
Unlock the true potential of your team today with our expert HR services. Contact us now!